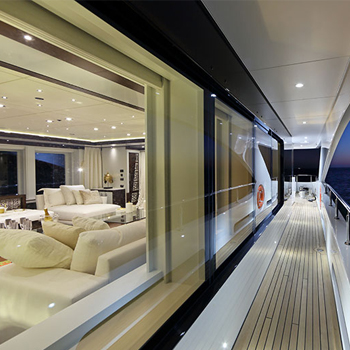 MEI can help you with any aspect of Marine Lighting.
MEI has been working with the leading pioneers in the marine lighting field for decades. Lumishore, Rigid Industries, Lumitec, Crestron, Perko, and ACR have great products that stand up to the harsh rigors of the marine environment. It took more than a few years of end user testing by the consumer for the Marine Industry to hone the power of LED correctly.

Now you can have LED for any light source on your vessel. RGB Accent Lighting, Marine Navigation Lights, Marine Engine Room Lights, Underwater Boat Lights, Marine Spreader Lights, Marine Flood Lights, LED Signs and Nameboards, Ceiling Down Lights, Courtesy Lights, Art & Picture Lights, Reading Lights, Swing Arm Wall Lamp, Vanity, Wall Sconces & Chart Lights.
Lumishore
led marine lights provides the premiere underwater boat lighting for all types of boats. Center Console, Motor Yachts, Cruisers, Sport Fish, Tenders, Sail Boats, Mega Yachts, Super Yachts, RIBs, all need lighting just to be legal even the smaller zodiacs. Lumishore has a great team with awesome support that consist of top level engineers and LED Experts who blaze a bright trail with many awards from the marine industry. Underwater boat lights used to come in only one flavor. Hot and hotter white.
Now with High Power LED you have many options - choose a single color or a distinct dual color high power option. Lumishore has also pioneered a newer unequalled Color Change lighting system which delivers the optimum underwater lighting experience. To achieve the zenith of underwater led boat lighting Lumishore engineers integrated various wavelengths in combination with advanced electronics. Emitting the most vibrant colors imaginable from a wide color spectrum Lumishore Underwater LED Boat lights outperform their rivals year after year.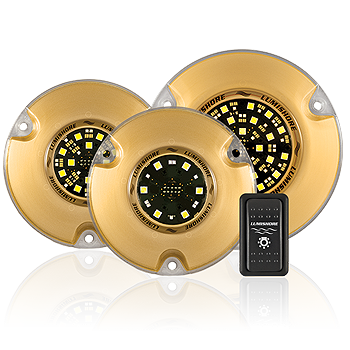 We are local to South Florida!
Get in touch with our marine specialist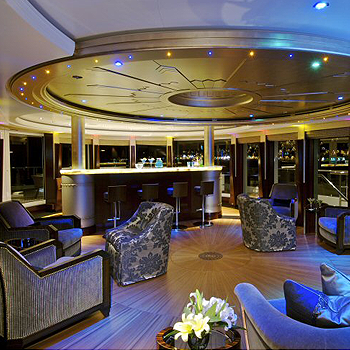 Lumitec
Marine led lighting covers all of your marine lighting needs. Whereas Lumishore is known for their Underwater LED Marine Lighting, Lumitec covers the rest of your vessel exceptionally well. RGB Full color lights, Flood Lights, Utility Lights, Down Lights, Courtesy / Accent Lights, Dome Lights and positionable lights (adjustable and swivel) cover the majority of their most popular products.
Lumitec has top design engineers whose main goal is strictly centered on the conceptualization, development and manufacture of the best LED & Lighting products for the Marine world. Lumitec also offers an unparalleled 3 year warranty for all of their Marine products.

Crestron Lighting
Organizes and controls all of your lights. Creston sets the bar high and MEI is proud to be Crestron Certified. Crestron is not only for the higher end mega yachts anymore. Crestron has been finding a home quite nicely on Center Console Boats in the last few years with much success.
All of the powerful Crestron technology can be harnessed and viewed in a variety of ways. Remotely with your smartphone along with a variety of simple easy to use onboard GUI Displays. These displays perform the same function - Fully Integrated control of your Lighting, Navigation, Security, AV Entertainment, Climate and much more can be done with the touch of a button.

Perko
Is a true pioneer in the marine industry with over 100 years of experience. Perko's main products are Marine Hardware and Lighting. Perko roots date to the turn of the century as a machinist and tool-n-die maker producing the finest marine hardware. The perfect marriage of 2 different but related processes started in 1916 with the Perko Marine Lamp Corporation.
To this day perko still produces a sturdy product with a great warranty. With over a century running a machine shop, press department and foundry - Perko knows that using the highest quality Brass, Bronze and Aluminum casting will assure the proper alloy depending on what your vessel requires.

Rigid
has become quite the player in the marine led field as of late. They dominated the land based tough off road market for years. Their products have been designed and developed to withstand the most extreme conditions. Rigid Marine LED Lights specialty is the exterior lighting for your boat which takes the brunt of the salt life. They have some of the sturdiest Marine LED Flood Lights on the market. Rigid Marine LED Spreader lights offers some of the longest warranties in the industry. They stand behind all of their products and so does MEI.

ACR and Artex products
There main goal is the Science of Survival. While you are taking care of your lighting needs for your vessel don't forget about emergency beacons. It's never a bad time to consider adding an additional layer of safety for you or your loved ones. Safety on the ocean should never be overlooked as any good mariner knows that most catastrophic events can be avoided. Flares are mandatory for Marine Recreation & Marine Commercial Vessels according to primary USCG and FWC laws. Strobes & Search Lights will soon become mandatory law and will be required to be on every vessel.
These safety devices have one purpose only - saving lives. Ask us about other survival gear for boaters. ACR Electronics (Artex) carries many items unique to your ocean going adventures. Ocean Signal, EPIRB (Emergency Positioning Indicating Radio Beacon), ELT (Emergency Locator Transmitter), ELT Antennas, Ditch Bags, USCG Flares, Man Overboard, Marine Spotlights, Strobe Lights, (AIS) Automatic Identification Systems, Class A AIS, Class B AIS, Drew Marine, PLB (Personal Locator Beacon), Boat Searchlights.
Saltwater and corrosion will have an affect on your Marine Lighting. Choosing only the best Marine LED Lighting products that have been rigorously tested in the Salty environment. Marine Electronics Installers makes sure they select companies who use only the finest Marine Grade Metals for their hardware. Marine Grade Stainless Steel 316SS, Naval Bronze, Marine Grade Brass, Marine Grade Aluminium. Choosing products that are strongly marinized and heavily bench tested ensures the end user will benefit the most on the sea. Bottom line, remember to call MEI for your Marine Lighting needs.