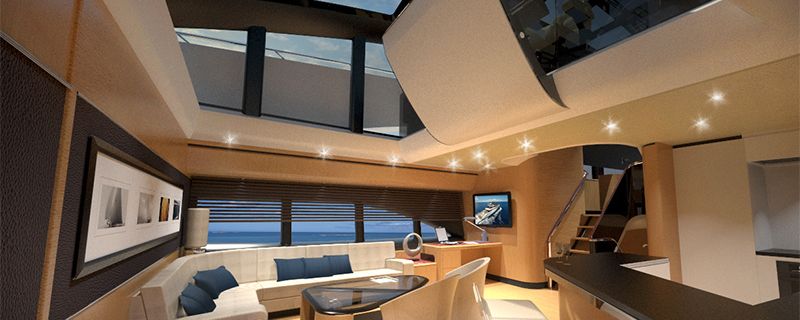 MEI (MEI) is now an official Authorized Crestron Partner. This gives MEI the ability to pass on the pinnacle of technology to its customer base. Being a Crestron partner allows MEI the capability to deliver the definitive reliable and trusted and true automation technology. Crestron is state of the art yet efficient and easy to use as a cable TV remote control. The solutions and options are endless and can be custom tailored to meet your needs.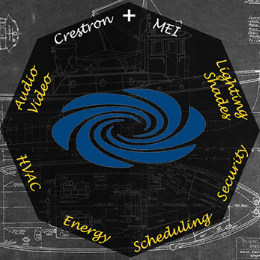 Suited perfectly for the Marine Environment from Mega Yachts to a Center Console. MEI has your covered, whether at the dock or on the endless open ocean, all your boats conveniences and features are merely a touch from activating and enjoying. This can easily be accomplished either with a proprietary Crestron touch screen or your favorite Android or Apple mobile device. A simple press of a button or touch of a screen and voila – let the magic begin. Crestron allows you to control all of your Audio Visual (AV), lighting, blinds / shades, pool and Jacuzzi, security systems / cameras, motorized awnings, and a lot more. With decades of proficiency equipping mega yachts around the globe, Crestron delivers the utmost staunch and robust technology available, thus your boat is constantly geared up to stay at sea. Crossing the Atlantic or just an intra-coastal cruise enjoying the benefits of automation has never been made easier. As the price of food and gasoline skyrocket – technological advances actually cost less. Remember those first Video Cassette Recorders (VCR) for $700 in the 80's. How about those Sun Dial Microwaves from the same period you needed to take out a mortgage. Somehow or another technology has gone the exact opposite of inflation. Enjoy!

Crestron Lighting and climate controls allow the end user to easily achieve excessive comfort for just about any scenario. While out for a cruise on the open ocean you can have more than your fair share of distractions. Having touch controls from a Crestron Tablet or mobile device instantaneously lets you control your lighting. Diverse lighting and climate zones can make distinct regions idyllic for getting work done or plain and simple rest and relaxation. Combining your lighting controls with your AV equipment such as a home theater makes your course much more enjoyable. Not only for the Captain or person controlling the vessel but all of your guest will be amazed as you control events from afar. Altering the lighting as the sun sets or for a dinner table can be quite romantic – lowering the shades for the ultimate in intimate privacy.
Fully Integration is easily achieved with Crestron proprietary software that allows many different interfaces to communicate seamlessly. 1 touch and your Audio Visual equipment can be synced to perform a variety of pre-set options to achieve the proper mood depending on your desired feeling. Ambiance is just one of many perks to using this cost effective technology. Turn off your lights in the morning and push a button to harvest natural daylight by activating your shades. Crestron Lighting does it all including saving your power consumption by drawing natural light from outside.
Wireless Collaboration allows you to never leave your seat, couch, and you can even do it from the fly bridge. Easy and secured solutions have been constructed to help your vessel operated and communicate with a myriad of devices. Crestron wireless technological advances allow many participants to view, control, and work together while manipulating the majority of your vessel systems.

Crestron is Flexible with any Technology and is an open, IP-based architecture for integrating all your major systems on to one single platform. Common Ethernet switches allow connection for all systems and devices to talk to the managed Crestron network, requiring just one IP. Crestron control systems feature native SNMP support for enterprise level IT management software suites and BACnet/IP support for integration of HVAC and BMS systems. All systems run independently and communicate with each other, making your vessel operate in optimum conditions.
Crestron Lighting For Yachts