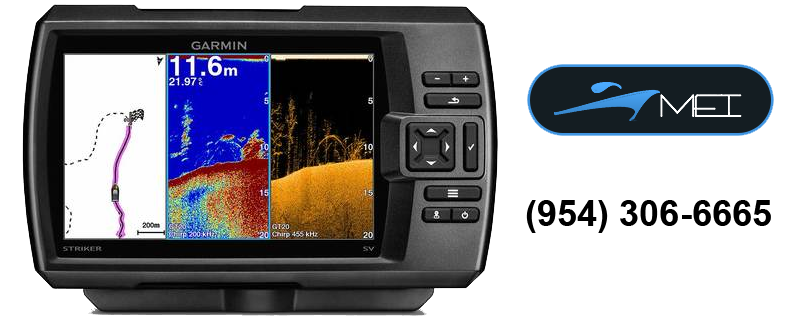 Marine GPS (Global Positioning System) is easily one of the most important electronic pieces that you will install for your boat.  Marine GPS will get you to where you are going in a more straightforward and safer manner.  The days of celestial navigation and memory can only get you so far.  Marine GPS has eliminated the need to pull out the marine sextant and marine chronometer.  The reliability of modern marine gps is astounding and incredibly accurate to over 95 percent.  If you still thoroughly enjoy pulling out your old navigational aids, then as you get closer to your destination you can be that last 5 percent to aid the Marine GPS.  MEI can help you determine the best fit for your boat.
All boats need a reliable marine gps system.  It doesn't matter if you have an inflatable zodiac or a twenty one foot center console mako all the way up thru the most advanced superyachts.  The marine gps for each type of boat can be configured to meet your recreational boating activities.  The center console boats and sport fish yachts tend to use the combo unit mainly.  Why?  Because they love fishing and diving.  Newer marine gps systems can come bundled with a combo unit.  A marine gps function combined with a fish finder.  A fishfinder gps combo will get you to where you are going while targeting your favorite fishing and diving spots.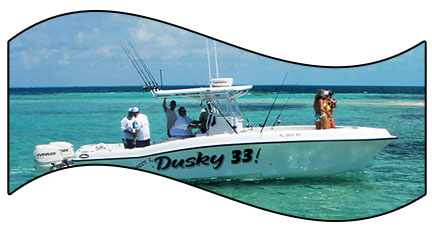 These new fangled fishfinder gps combos are great for marking your favorite dive spots.  Every fisherman has their own secret honey holes to which they won't tell a sole.  Having a fishfinder gps combo is akin to having the treasure map where X marks the spot.  Consult a professional salt if you have any questions about what type of marine gps is best for your vessel.  You can walk the docks and ask the charter boat captains or commercial fisherman but your best choice is to call MEI.  Let MEI help you choose the best possible match for your boat.
Garmin, Simrad, Raymarine, Flir, Furuno, Nobeltec all offer a wide variety of marine gps and related products.  Having your boat properly equipped with the most modern marine gps will ensure your arrive at your destination safely.  A marine gps can take many factors in plotting your course like wind speed and current direction.  No longer do you have to worry about the coastline appearing and being more than 50 miles from your inlet.  I myself am a bit of an advanced greenhorn and any persons involved in the boating community will have plenty of fish stories to tell.  Not so proud of this one but when using the first handheld gps during the early 90s I found myself miles from said destination.  Palm Beach Inlet was the destination coming home from Walkers Cay Bahamas.  Sad to say I didn't miss and hit the Jupiter Inlet but let's just say for convenience I really just wanted to see the beautiful Saint Lucie inlet. Marine Electronics Jupiter  Well that was what I told the rest of the crew – imagine clear blue bahama water and then a nice low tide run up the ditch back to Palm Beach.  It almost took as much time in the intracoastal as it did crossing the gulfstream.
Having a great and recommend marine global positioning system will keep you from having any embarrassing stories.  Call the experienced guys at MEI.  A staff full of savvy salts that will assist you gladly without having to walk the docks.
Marine GPS