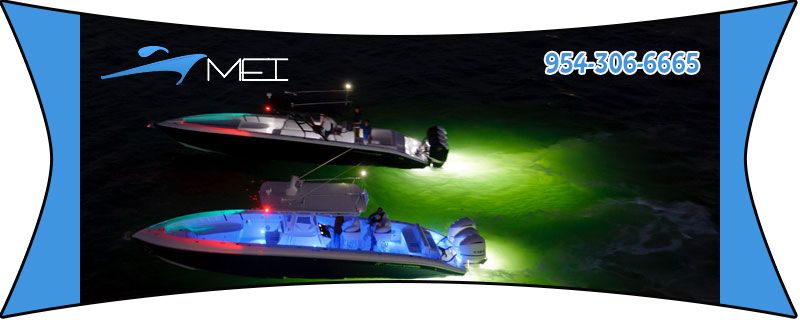 MEI can help you with all of your marine led lights.  Do you want to spruce up and show off your center console.  Mega Yachts don't worry we can handle superyachts of all sizes.
The best way to harm and destroy your marine led lights is poor heat management.  Marine led lights have evolved to allow for better heat dissipation.  Through advanced controllers and top notch heat sink materials LEDs have finally started hitting their manufactured labeled lifespan.  There was no real change to the actual LEDs themselves but that the marine led lights have a much higher threshold for heat.  Newer marine led lights can handle running at much higher temperatures thus resulting in a brighter and more efficient led thru its manufactured labeled lifetime.
Having proper venting behind your marine led lights must be taken into account.  Older halogen and incandescent bulbs emanated their heat from the front.  Some of these older (90's and early 2000's) marine light fixtures could fry an egg.  Classic marine lights were extremely hot to the touch.  Ask any marine underwriter how many fires were started by tossing a blanket or pillow atop a marine reading light.  These older lights would easily leave a burn mark on your skin.  LED's produce almost zero heat to the touch from the front.  These newer marine led lights have advanced controllers and heat sink materials on the back.  They do generate some heat but nothing close to their halogen and incandescent predecessors.  
So why all the fuss?  Early marine lights had their heat source dissipate into open rooms and air space.  Hardly noticeable when colliding with an air conditioned environment.  The back of marine led lights today are in the headliners and tight fitting compartments not meant to be accessed.  These environments were already hot to begin with and adding the dissipation from the heat sink only added to the venting problem.  These higher temperatures can tax your marine led lights shaving some time off their usefulness.  Remember an LED will never quit entirely due to heat sink issues.  As discussed in part 1 of marine led lighting – Voltage fluctuations will cause major issues for LED lifetime.  Putting a 12v marine led into a 24v led light fixture will just not light up.  Now if you put a 12v into a 110v powered fixture you might hear a slight pop or notice a very slow burning smell.  This will cause your LED to quit on the spot – take this job and shove it style.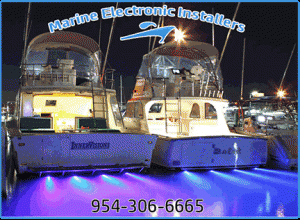 Water intrusion is another major issue.  Having a durable housing is key to preventing water from the front side.  Most led light manufacturers meet IP67 standards on the front side of the fixture.  The backside of your marine led light fixture is where the heatsink and other integral aspects of the led brain live.  To allow proper venting of heat dissipation there will be vent openings and slats.  You can't just apply a glob of silicone and call it day.  This will block and trap the heat internally.  The backside of these fixtures commonly reside in wet or damp areas.  The center console helm or bilge can be subject to moisture and condensation.  These areas prone to wetness will have issues with heat dissipation.  LED Controllers will fail over time while circuit boards will fizzle and pop when subject to extremely wet conditions.   
Marine led lights pricing has seen a steep drop due to the high demand.  Marine Underwater boat lights haven't been affected as much due to the amount of construction and parts involved.  Sophisticated controllers and fiber optics for underwater led boat lights keeps the price steady.  Good news for the rest of your vessel – LED doesn't carry the astronomical price tag once associated with it.  If your heatsink functions properly you will see a very long lifetime much closer to the led manufacturers label.  There is very little maintenance with a marine led lights fixture.  Most newer canister style marine led lights have accessibility so the LEDs can be removed, inspected and even upgraded.  But you must take into account the leds surrounding environment.
So if you need marine led lights fort lauderdale or any other surrounding communities in South Florida give MEI a call.  Marine LED lights Palm Beach, Marine LED lights Stuart, Marine LED Lights Miami, Marine LED Lights Key Largo, Marine LED Lights Key West. Underwater boat led lights, interior led lights, exterior led lights, spreader led lights, deck led lights, led flood lights, courtesy led lights, marine led light fixtures, navigation led lights, RGB led lights, LED Rope light, LED Tape Light.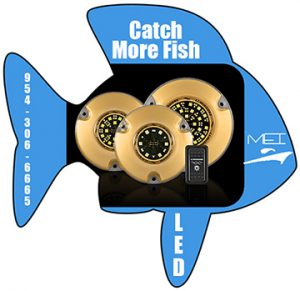 Marine LED Lights