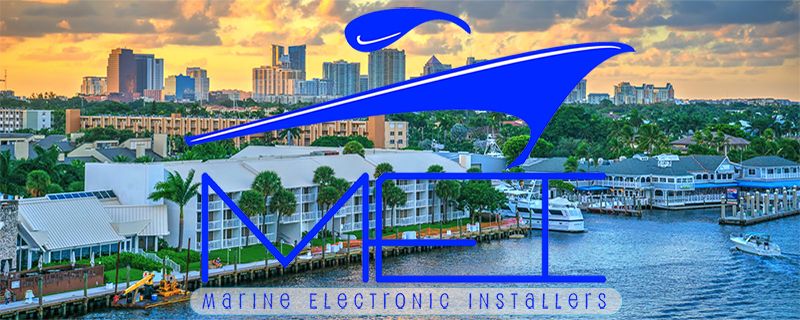 MEI has moved in Fort Lauderdale.  We still have three locations to conveniently serve the nautical community from Vero Beach to Key West.  Our Palm Beach and Stuart locales are still the same.  Our newest location 2788 SW 3rd AVE #5 – Fort Lauderdale, FL 33315 was chosen for it central location to the yachting industry.  The 300 plus miles that make up the inland waterfront property in Ft. Lauderdale have over fifty thousand registered boats.  This does not include the transient boats who visit the Greater Fort Lauderdale area.  Fort Lauderdale is not only the yachting capital of Florida but their reputation as a nautical community is global.  Carrying the title of "Yachting Capital of the World" didn't come by accident.  Two of the world's largest cruise ships make Port Everglades their home port.  Port Everglades is a major international seaport hub representing visitors from everywhere.  Not only is Port Everglades the 3rd busiest cruising destination worldwide but their container shipping is noteworthy too.  With a mean depth of forty three feet at low tide the US Navy's top destination for R&R is Port Everglades in Broward County.  Sorry Hawaii but the most seasoned sailors have spoken and their brass.  Marine Electronics Fort Lauderdale has many choices but if you're wanting the best choose MEI.
Fort Lauderdale's rank within the nautical industry was hard earned.  The salt life community is known for their hard work and craftsmanship.  MEI location was not a serendipitous discovery.  We proudly make the Great Fort Lauderdale area our home base.  Many of our certified Marine Electronics technicians were born and raised locally.  MEI's top notch salts come with extensive training and certifications from the preeminent marine electronics companies.  NMEA 2000 Certified, NMEA MEI Certified, NMEA Advanced Certified, Garmin Certified, Raymarine Certified, Crestron Certified, Bitwise Certified, RTI Certified, URC Certified, Simrad Certified, GOST Certified, Intellian Certified, KVH Certified.  In addition to these specialty certifications we have a handful of guys with prestigious backgrounds.  Captain's licenses come in real handy when doing sea trials.  Most larger yachts are required to have a captain just for insurance purposes alone.  Entrusting your boat to a novice pilot is not wise unless you get discounts at the paint shed.  Some Naval and Coast Guard backgrounds round out our close knit nautical family.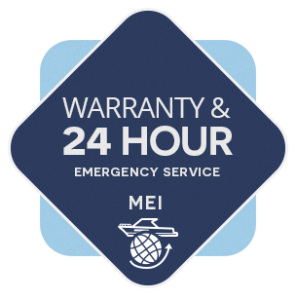 MEI has covered all the bases and ensures you won't have to sweat the small or large stuff.  A two Year Labor Warranty for all work done along with manufacturer warranties keeps your upgrade investment out of the red.  MEI's 24 hour emergency service will never leave you stranded or stuck at the dock.  Our Ft. Lauderdale location allows us the ability to easily serve many caribbean locations.  It doesn't matter if you have a center console, a sport fisher and a even mega yacht, MEI works on boats of all sizes.  Marine Electronics is what we do and we do it exceptionally well.  When you want to hire the most knowledgeable and experienced installers, look no further than MEI.  
We do it all – Navigation, Automation & Control, A/V Entertainment, Security & Camera Systems, Monitoring & Digital Switching, 12v Audio Systems, Internet & Communication, LED Lighting and if you don't see it just ask.  We can custom tailor your marine electronics to your desired needs.  Marine electronics miami, Marine electronics stuart fl, Marine electronics west palm beach, Marine electronics fort lauderdale, Marine electronics palm beach,  it doesn't matter when and where in South Florida we do all types of Marine electronics installation.  Marine electronics repair, boat electronics installation, marine electronics installers, marine radio repair, marine electronics technician,maritime electronic services in Fort Lauderdale.  KVH, Intellian, Crestron Lighting, Garmin, Simrad, Raymarine, Flir, Furuno, Nobeltec, RTI, Bitwise, URC, Pro-Control, Denon, Samsung, DirecTV, SONOS, Sonance, Bose, Apple, Speakercraft,  GOST, JL Audio, Wetsounds, C-Zone, Maretron, Aigean, Wave Wifi, Lumishore, Rigid, Lumitec, Perko, ACR, Fusion, Poly Planar, Force Battery, Charles Charges, Clarion, JBL, Pioneer, Middle Atlantic, Lowrance. Looking for Marine Electronics Palm Beach or Palm Beach Marine Electronics.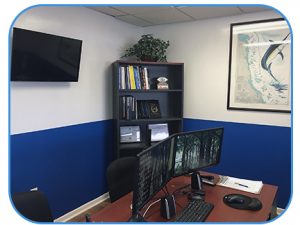 Give Marine Electronics Installers a call when you are ready to upgrade or repair your marine electronics.  561-328-7231
Marine Electronics Fort Lauderdale